Welcome to Jennifer's Profile.
Reader only available by Calling 0207 111 6365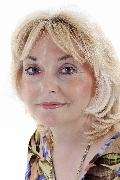 Description
Jennifer is a natural Clairvoyant who never fails to give her clients the answers they are looking for. Jennifer is one of the most experienced Clairvoyants that you will talk to. Jennifer doesnt need to ask loads of questions, in fact you will be the one who will be asking the questions because she will have given you so much information.
Call 0207 111 6365 for Credit Card payment with Jennifer