Welcome to Nikki's Profile.
Reader only available by Calling 0207 111 6365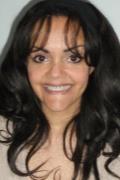 Description
Nikki is a fantastic and experienced Clairsentient, Clairaudiant and Tarot card reader. Nikki is very insightful with her readings. You will feel an instant connection to Nikki and you will be reassured that she has connected to not only you but also your loved ones. Many clients have commented that after having a reading with Nikki they feel healed.
Call 0207 111 6365 for Credit Card payment with Nikki