Welcome to Tom's Profile.
Reader only available by Calling 0207 111 6365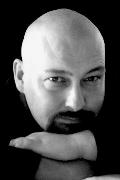 Description
Tom is an amazing spiritual reader. Tom can help you get to the root of any problem you may be facing in your life. Tom is an amazing Clairvoyant who is so experienced when dealing with spirit and passing messages from them to you. You will be amazed at the details Tom can provide you with and can help you find a way forward and help you to see the light at the end of the tunnel.
Call 0207 111 6365 for Credit Card payment with Tom