Welcome to Steve's Profile.
Reader only available by Calling 0207 111 6365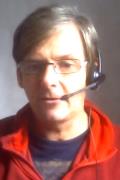 Description
HEAD PSYCHIC
Steve has Unique way of reading. His abilities will help you understand the way your life path is flowing. He can also assist you to attain the right way forward for your path.
So if you feel that you have come to a cross road right now, call Steve.
Call 0207 111 6365 for Credit Card payment with Steve